Eudama
Efrem Vinum


Brand Identity
Packaging
Illustration

Photo:
Monika Frias


An exciting new winemaking project promising wines from across Spain, Eudama commissioned fresh, playful, eye-catching branding for their first three wines, with an eye on developing a theme with future iterations.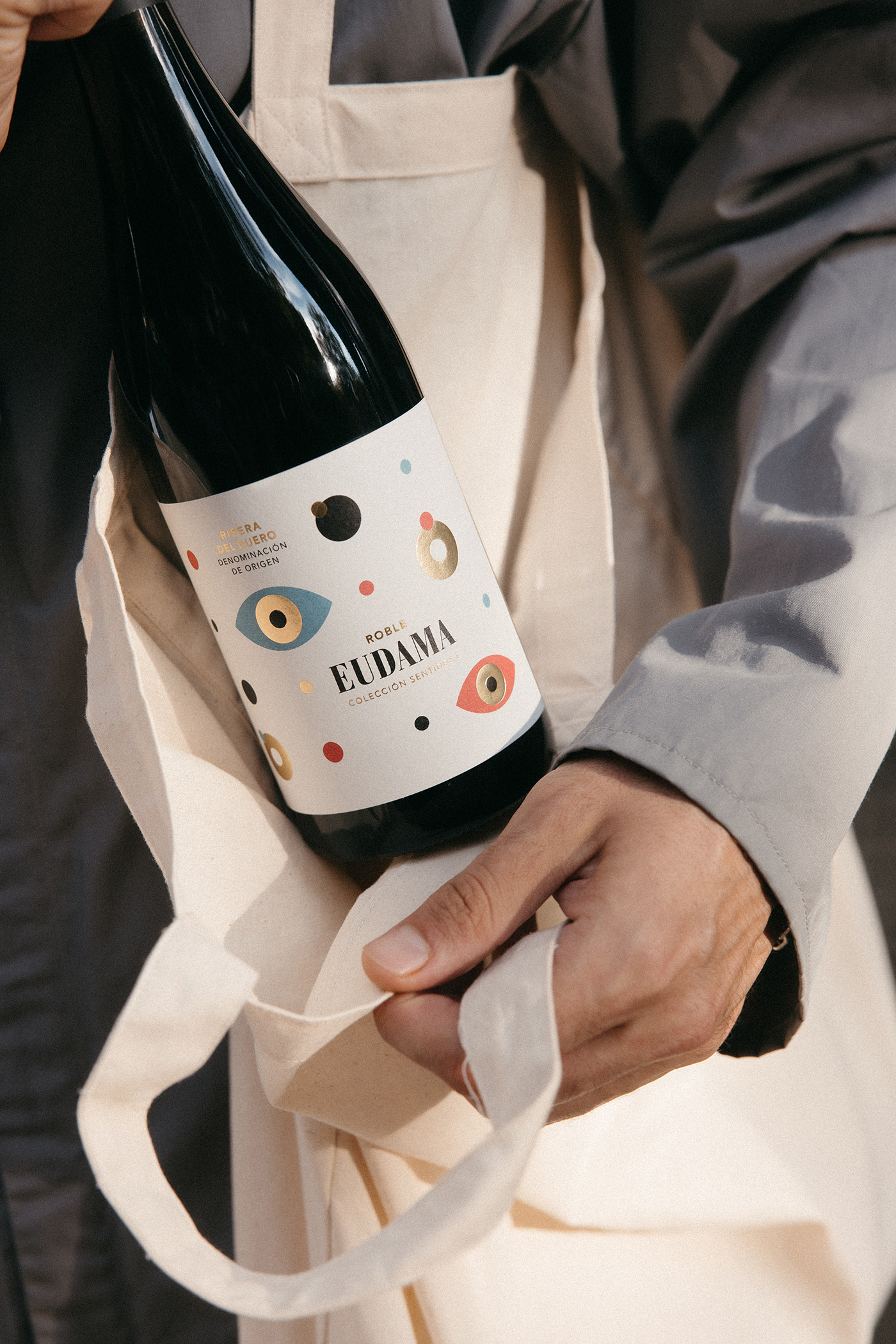 With this in mind, we took inspiration from the five senses. Beginning with sight, the Eudama - Senses Collection I bottles feature deconstructed eye shapes to create lively, striking designs.

With additional ranges on their way, taste, smell, sound and touch are yet to be revealed!